1 tag
Where've I been?
It's wedding season… I'll say no more
"How the Chicken conquered the world!" →
looking forward to reading this-right now!
Trying out a new feed "Scratch & Peck" →
and NOT pleased-my flock lays throughout the winter… and all have now stopped laying?!
Watch
"Chicken the Movie" Please take a minute to watch the trailer for my friend and mentor Kermit Blackwood's new movie!
3 tags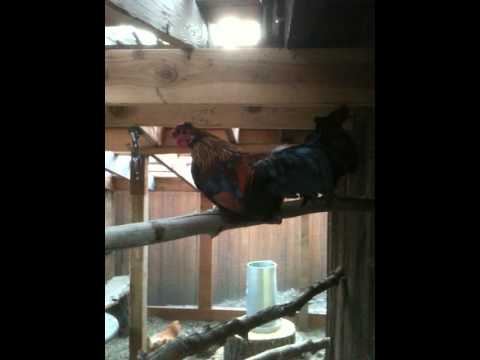 Shazam
I sent away the little bugger today. He's the amazing jungle fowl in the BendHens logo. A gift from my friend and mentor Kermit Blackwood. He was just a little too agressive though… with sharp spurs! He came at my legs like a bat out of hell. I have punctures all over my legs and wrists. I guess he doesn't like legs & wrists? Back to Taft Hill Farm. Sorry Shazam… I wish...
2 tags
3 tags
3 tags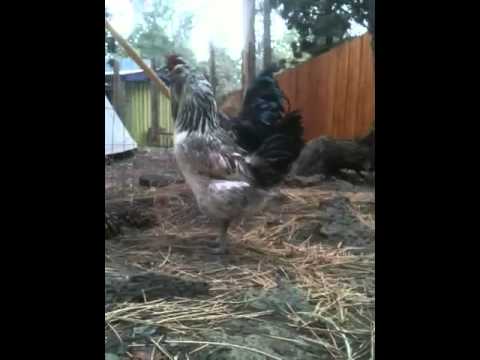 2 tags
2 tags
Blackle →
(Taken with http://cinemagr.am)
Find me here... www.facebook.com/bendhens →
Bird Flu? →
Am I back?
well, it IS the time when our wedding schedule slows down. So-hopefully yes. We have a wedding show this weekend and then next week I'm expecting a shipment of rare Kiri Kiri! I'll be getting their habitat prepared next week!
Adios, beloved gardeners! - Fresh Dirt -... →
What we do...
We're wedding photographers. So, summer hits and it's goodbye everything else-until Thanksgiving. Lot's going on in my chicken world and I think today I'll try to make some updates, stay tuned!
My contribution to The Community Chickens Blog! →
AXT Electronic Automatic door
Raising chickens is great, although letting them out every morning and in every night get's REAL old-REAL quick. Before I built the outdoor/enclosed run-our chickens would have access to our native back yard and I needed a solution for the opening/shutting chore. After MONTHS of research and too many youtube videos featuring old men describing how to disassemble power drills… I...
Clean keeping of the coop
Wow-what a day!! Bend's Second Annual Coop Tour yesterday was quite a success! Non-stop talking about the coop. I loved sharing how I do things and the feedback was amazing. I had people saying "this was the coop to see", "everyone's talking about this coop", "Poop Hammock" this and "automatic door" that! Here's some key elements...
OH My! very proud of this! →
Coop Tour Countdown!
Exactly two weeks until the Coop Tour! Cleaning up the back yard-getting picture ready for the Sunset Mag Blog! Moving rock, touch up paint, cleaning the coop out.
Oh boy! Is this my future?? →
Mini Dairy goats??! I think I could seriously get into that! Within one year I plan on having our family  at least 75% self sustainable. Eggs, Veggie's-hopefully fruit as well and fresh goat milk & cheese?! Yes please-who in Bend is with me?
1 tag
"The more up & down, the more they produce and the longer they live."
– Kermit Blackwood
2 tags
Internally Laying Hen
We had a sick hen last month… she laid on the coop floor for three days (I didn't realize she couldn't move until then). She couldn't stand or walk. I brought her in the house, gave her a warm bath and (sorry) probed her insides for signs of an egg… she had none, but smelled terribly rotten and had a milky expression. On advice from my friend and zoologist Kermit...
1 tag
Bend's Second Annual Chicken Coop Tour →
cleaning the coop
have about 4 days to cleans up the coop… bat/caulk and paint… hopefully the snow melts soon! Sunset Mag Blog coming Saturday!!